January 9th, 2008
posted by Cptn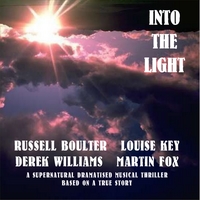 Teignmouth-based composer Kevin Wilson was as much a staple of the world's Christmas this year as sale stickers on quickly wrapped presents.
Kevin performed tunes from his supernatural musical thriller, Into The Light, to live audiences of up to 10,000 in India at what's called Asia's largest annual Christmas show, Gloria Deo. The event was then broadcast on Christmas Eve throughout Europe, the US, the Middle East, Asia and Australia.
Kevin and lead singer, Torquay's Louise Key, appeared in a two-hour programme about Into The Light on Sky and since the release of the CD in the summer, one of the tracks, Everyday, reached No: 5 in the Australian Radio Gospel Charts in September.
Entry Filed under: Arts