Melting Pot Podcast #15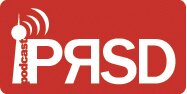 Party time is fast approaching, make sure you're there. The Hot Bitch Party at the Lemon Grove, Exeter, on May 25, is set to be one helluva shindig. For the full line up and to book tickets visit the myspace.
Till then though, we've got plenty to keep your ears warm. This week's podcast has super sounds from Leucosia, , and . So wrap yourself up and stay hot.
April 18th, 2007
Add comment